Dendrobium D-1 E-hypercar Confirmed for Development and Production in UK
After the highly successful international introduction at the Geneva International Motor Show in 2017 and subsequent presentations throughout Europe and the Far East, the Dendrobium D-1 electric Supercar has taken its next steps towards production with an all new company, Dendrobium Automotive Limited, now established in the UK.
The Dendrobium D-1 will be officially presented in public for the first time in the UK at Salon Privé which takes place in the grounds of 'Britain's Greatest Palace', Blenheim Palace from Thursday 30th August – Saturday 1st September.
Singapore's first hypercar, the all-electric Dendrobium concept the strict two-seater is backed by Singapore's electric mobility experts Vanda Electrics. It features an automatic roof and doors which make quite the impression on the casual by-stander.
Vanda Electrics have come together with Williams Advanced Engineering to create the concept, It is capable of hitting 200 mph and 0-60 mph in 2.7 seconds.
The design work is carried out in-house. The moving parts are supposed to resemble a fully-opened dendrobium flower, a genus of orchids native to Singapore. They are said to make access to the cockpit easier.
The aerodynamics include an aerodynamic floor, rear double diffuser and front splitter. At the back, the rear light bar elegantly floats over the tail of the car with exposed double wishbone front and rear suspension. The bodywork is underpinned by a composite monocoque chassis which helps achieve a sub-1,750 kg weight.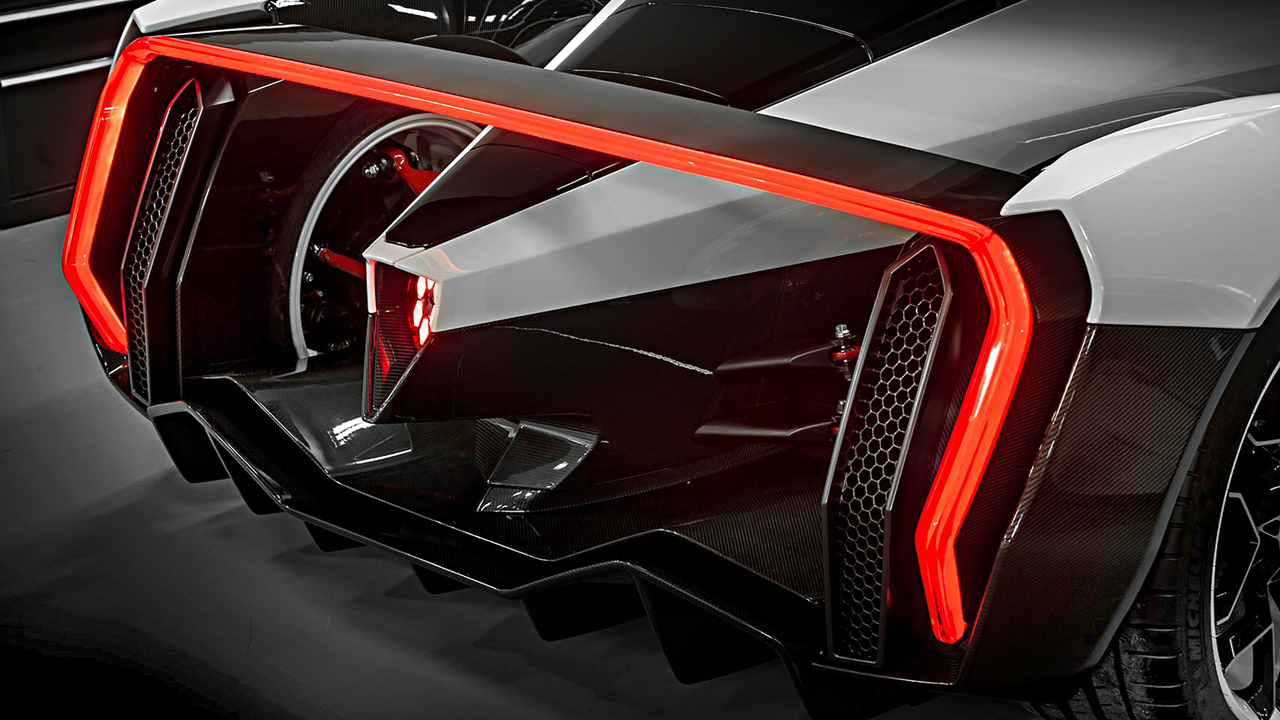 Inside, bright red body-hugging sports seat contrast with the black interior. The interior of the Dendrobium concept uses leather from Scotland's Bridge of Weir Leather Company. The digital dashboard is flanked by two rear-view displays.
The powertrain will likely feature a two inboard-mounted electric motors per axle, with a single-speed gearbox and differential at the front and a multi-speed gearbox and differential at the rear. A top speed in excess of 200 mph and 0-60 mph in 2.7 seconds is possible.
[Click to play video]